V port ceramic lined ball valve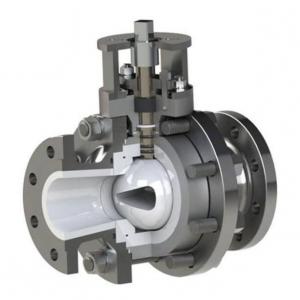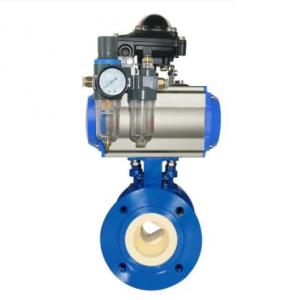 V port ceramic lined ball valve
V port ceramic lined ball valve Product introduction

 China V port ceramic lined ball valve manufacturer, factory and supplier. V port ceramic lined ball valve is V port ball design which is available in several materials to handle even the most demanding applications. Flexural Strength Static and dynamic friction as well as operating and shut-off differential pressures often lead to high required torque loads on the ceramic ball. The use of certain ceramic ball materials with higher flexural strength, such as zirconium dioxide and silicon nitride, allow ceramic lined ball valve to be used in a broad range of applications.



V port ceramic lined ball valve Product features
1. High strength forged V port ceramic lined ball valve can adopt A105N, SS304, SS316, and SS316L as material in view of specific operating conditions. The three-section structural design of this ceramic lined ball valve ensures high strength valve body,
and simple reliable structure.
2. High wear resistance: Besides good corrosion resistance, structural ceramics have extremely high hardness, up to HRA88, and even higher, only lower than diamond. Therefore, fully lined ceramic has the best performance in various operating conditions of abrasion and strong scouring.
3. High corrosion: V port ceramic lined ball valve body, valve seat and valve body inner chamber that touch medium inside the valve all adopt ceramic structure materials. Such ceramics have high chemical properties, hardly reacting with any chemical medium, which enables ceramic lined ball valve to be applicable to most high corrosion type medium.

V port ceramic lined ball valve specification


Nominal diameter: DN15~600mm(1/2"~24")
Nominal pressure: PN1.0~4.0MPa(150~600Lb)
Applicable temperature: ≤ 300℃
Materia:l arbon steel,stainless steel,etc
Medium: polycrystalline silicon powder, pulverized coal, powdery granule, gesso fluid,
sulfuric acid, hydrochloric acid etc.
Application range: pipeline system on-off devices in the fields of power, oil, chemical
engineering etc.

V port ceramic lined ball valve ceramic material performance
Hardness and Wear Resistance
Abrasion from entrained solids in liquid flows, high viscosity slurries, pneumatic conveying, and many other demanding services can drastically reduce the life of most traditional valve styles. Lined valves utilizing ceramic materials that exhibit hardness values substantially higher than most metals can maximize the life of the valve.

Corrosion Resistance
Compared to other wear resistant materials, ceramic materials are much more corrosion resistant and can be used in a broad range of corrosive applications. Ceramics are completely resistant to most solvents, aqueous brines, and acids, even at relatively high temperatures.

Thermal Shock Resistance
Ceramic components maintain their shape and strength as well as physical characteristics up to extremely high temperatures. However, rapid changes in temperature (thermal shock) can prove challenging for ceramics.

V port ceramic lined ball valve Related Products

Previous:Stainless steel ceramic lined ball valve

Shanghai Huixuan Valve&Pipe Co.,Ltd. Address :No.720 Suide Road,Jiading district,Shanghai,China
English website :www.hxvalves.com Tel:+86+17717520739
Email :info@shxvalve.com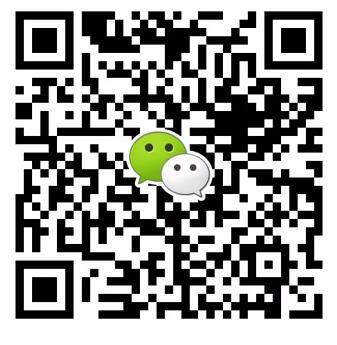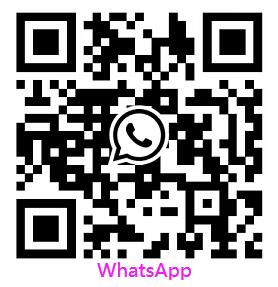 Copyright © 2012 Shanghai Huixuan Valve&Pipe Co.,Ltd.

BALL VALVE PLUG VALVE BUTTERFLY VALVE CONTROL VALVE JACKETED VALVE