Forged steel cryogenic ball valve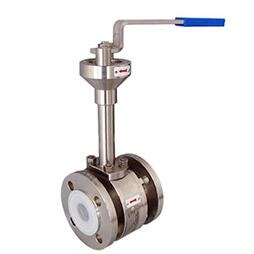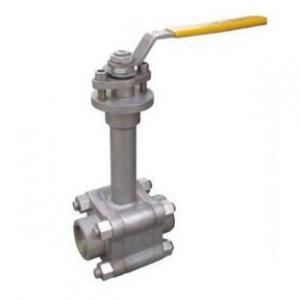 Forged steel cryogenic ball valve
Forged steel cryogenic ball valve Product introduction

China forged steel cryogenic
ball valve manufacturer,factory,company and supplier,
forged steel cryogenic
ball valve
is mainly used for ethylene, liquefied natural gas (LNG) plant, gas LPG, LNG storage tanks to accept base and goonhilly, air separation equipment, oil chemical tail gas separation equipment, liquid oxygen, liquid nitrogen, liquid argon, carbon dioxide cryogenic storage tank and tank lorry, psa oxygen generating device, etc.
Forged steel cryogenic
ball valve
performance
Size: 1/2 ~ 24 "(DN15 to 24"))
Pressure grade: 150~2500LB(PN16~PN420)
Connection: Flanged, welded, threaded.
Cryogenic ball valve materials: LCB, LC3, CF8.
Working temperature: -46℃, -101℃, -196℃.
Applicable medium: liquefied natural gas, ethylene, propylene, etc.
Driving mode: manual,gear, bevel gear, electric,pneumatic.
Forged steel cryogenic
ball valve
main part material
No

Part name

AS to ASTM

SS to ASTM

1

Body

Type A352 LCB

Type A352 LC3

Type F304(L)

Type F304(L)

2

Bonnet

Type A352 LCB

Type A352 LC3

A182 F304(L)

A182 F304(L)

3

Bolt

A193L7

A193 3 B8

A193 B8

A193 B8M

4

Nut

A193L7

A194 8

A194 8

A194 8M

5

Seal ring/Gasket

RTFE+Cu/Nylon/1010/PPL

6

Ball

A182 F304

A182 F304(L)

A182 F304(L)

A182 F316(L)

7

Shaft

A182 F304

A182 F304(L)

A182 F304(L)

A182 F316(L)

8

Packing

RTFE+Cu/Nylon1010/PPL/Graphite

9

Gland

A105N

A351 CF8

10

Lever

A193 L7

A193 B8

A193 B8

A193 B8

11

Suitable temperature

≥-40°C

≥-101°C

≥-196°C



Forged steel cryogenic ball valve Related Products

Previous:Cryogenic top entry floating ball valve