API 6A 2000 PSI Manual gate valve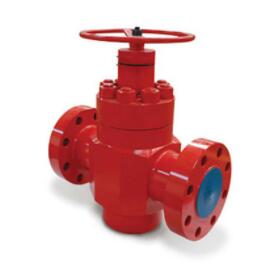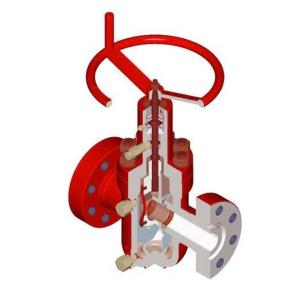 API 6A 2000 PSI Manual gate valve
API 6A 2000 PSI Manual gate valve Product introduction

 China API 6A gate valve manufacturer,factory and supplier for 2000-20000 PSI API 6A gate valve, API 6A 2000 PSI manual gate valve featured by high performance and bi-directional sealing, API 6A 2000 PSI manual gate valve is a counterpart of FC gate valves that gives fairly good performance under high pressure service. API 6A manual gate valve is applicable for oil and gas wellhead, Christmas tree and choke and kill manifold rated 2,000Psi to 20,000Psi. No special tools are required when it comes to replace valve gate and seat.

API 6A 2000 PSI manual gate valve feature:
◆ Forging valve body and bonnet
◆ Small operating torque
◆ Double metal sealing for valve body and bonnet
◆ For any positional gate, it is metal to metal rear seat sealing.
◆ Lubricating nipple for easy maintenance.
◆ Guide of valve disc to assures lubrication of valve body and protection of valve disc surface.
◆ Flanged connection
◆ Manual or Hydraulic operation.
◆ The user-friendly design makes operation an easy job and max saves the cost.
API 6A 2000 PSI Manual gate valve Technical parameters

API 6A manual FC gate valve is in accordance with API 6A 21th latest Edition, and use the right materials for H2S service according to NACE MR0175 standard.
| | |
| --- | --- |
| Product Specification Level | PSL1 ~4 |
| Material Class | AA~FF |
| Performance Requirement | PR1-PR2 |
| Temperature Class | PU |

API 6A 2000 PSI manual gate valve Parameter
| | |
| --- | --- |
| Name | API 6A manual gate valve |
| Model | FC Slab gate valve |
| Pressure | 2000PSI~20000PSI |
| Diameter | 1-13/16"~9"(46mm~230mm) |
| Working Temperature | -60℃~121℃(KU Grade) |
| Material Level | AA、BB、CC、DD、EE、FF、HH |
| Specification Level | PSL1~4 |
| Performance Level | PR1~2 |
API 6A 2000 PSI Manual gate valve Related Products

Previous:China API 6A valve manufacturer