API 6A Swing check valve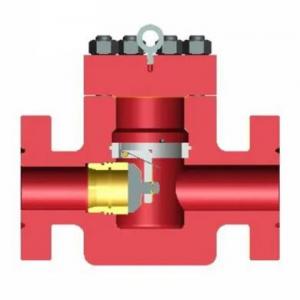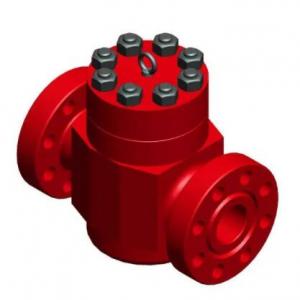 API 6A Swing check valve
API 6A Swing check valve Product introduction

 API 6A Swing check valve is designed as per API 6A 21th edition standard. API 6A Swing check valve flow in a single direction and end connections are complied with API Spec 6A, metal-to-metal seal creates a stable performance for high pressure, high-temperature conditions. API 6A Swing check valve is used for Chock manifolds and Christmas trees, we can offer the bore size from 2-1/16 to 7-1/16 inch, and the pressure range from 2000 to 15000psi.

API 6A Swing check valve design specification:
Standard Check gate valves are in accordance with API 6A 21th latest Edition, and use the right materials for H2S service according to NACE MR0175 standard.
Product Specification Level: PSL1 ~4    Material Class: AA~FF   Performance Requirement: PR1-PR2 Temperature Class: LU

API 6A Swing check valve product features:
◆ Reliable seal,and the more pressure the better sealing
◆ Small vibration noise
◆ The sealing surface between gate and body is welded with hard alloy, which has good wear resistance performance
◆ The check valve structure can be Lift, Swing or Piston type.
API 6A Swing check valve Technical parameters

| | |
| --- | --- |
| Name | API 6A Check Valve |
| Model | Swing Type Check Valve |
| Pressure | 2000PSI~15000PSI |
| Diameter | 2-1/16~7-1/16(52mm~180mm) |
| Working Temperature | -46℃~121℃(KU Grade) |
| Material Level | AA、BB、CC、DD、EE、FF、HH |
| Specification Level | PSL1~4 |
| Performance Level | PR1~2 |
API 6A Swing check valve Related Products

Previous:API 6A Wellhead gate valve